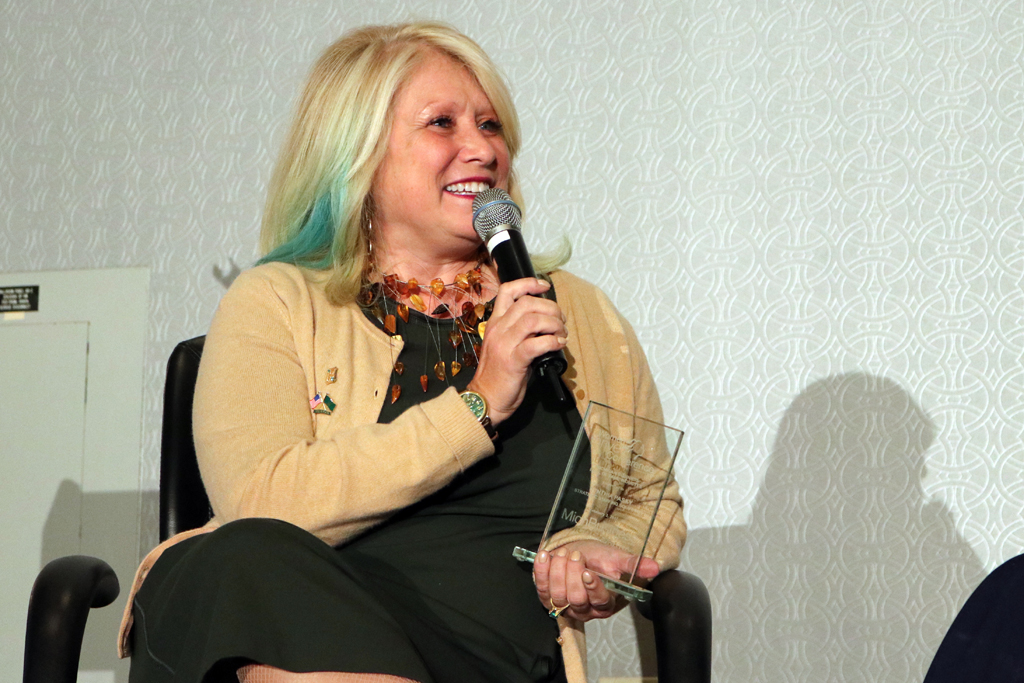 DETROIT  (FEBRUARY 6, 2017) — Strategic Staffing Solutions (S3), an international, woman-owned, $321 million IT and business services corporation based in Detroit, is proud to announce that our CEO and Founder, Cynthia J. Pasky, has been inducted into the Michigan Business Women's Hall of Fame.
The ceremony occurred at the Detroit Marriott Renaissance Center on Thursday, February 2, 2017.
"I'm honored to accept this award in such great company," said Founder and CEO Cynthia Pasky. "We don't do the work we do for the awards, but it's always special to receive one."
The criteria for this honor are women leaders who have not only had significant business success, many at a global level, but have also made Michigan a better place to live and work through their efforts.
Pasky founded the company on and still practices every day Strategic Staffing Solutions' four core pillars of:
Setting the bar high for what a company should do
Creating jobs
Offering people an opportunity to succeed and change their station in life
Making community investment and corporate citizenship core parts of our business
Recent awards for Pasky include "Executive of the Year" from the Detroit Executives Association, the Global Lithuanian Leaders award presented by the president of that country, as well as named Most Powerful Woman in Business by dBusiness Magazine, CEO of the Year by Automation Alley, one of Detroit's Most Powerful People by Crain's Detroit Business and one of the Top Women Entrepreneurs in North America by Women Impacting Public Policy.
Other inductees of this inaugural class to the Michigan Business Women's Hall Of Fame include Lizbeth Ardisana, ASG Renaissance; Mindi Kynke, EHIM; Birgit Klohs, The Right Place; Dr. Glenda Price, Marygrove College; Andra Rush, Detroit Manufacturing Systems; and Nancy Schlichting, Henry Ford Health System.