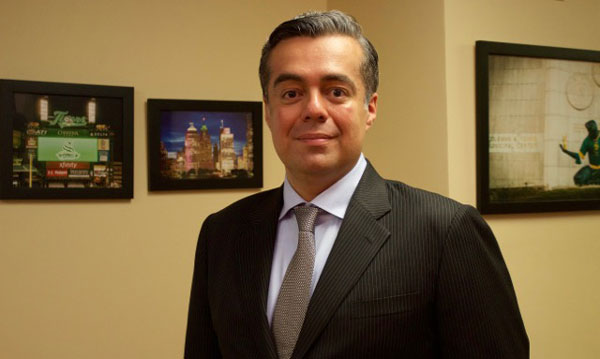 Detroit, MI – Detroit's industry-leading global IT, business service and staffing firm, Strategic Staffing Solutions (S3), is pleased to announce the hire of Juan Madroñero as the new Detroit Branch Manager.
The Detroit branch, S3's largest with hundreds of direct reports, is an integral part of our quickly growing company whose reach touches more than 12 countries across the globe. The success of S3 proves that Detroit's a great place to do international business.
"One of the things that impressed me with Juan was his depth of experience and the fact that he wanted to be in Detroit," said Cynthia Pasky, CEO and Founder of Strategic Staffing Solutions.
Madroñero was born in Bogota, Columbia and raised in New York City. He's returning to the United States after spending 14 years working abroad for top banking firms such as Barclay's and UBS. He has extensive experience managing talent and ensuring service delivery for call centers, shared service centers, and new business development, for example.
He possesses an intimate working knowledge of (and interest in) foreign policy and guiding the positioning of global assets across North America, Europe, Asia and Latin America.
His more than 20 years of industry expertise, along with his wide range of management skills, will continue the Detroit branch's growth into the future serving some of the most influential corporations in the area.