Executive Vice President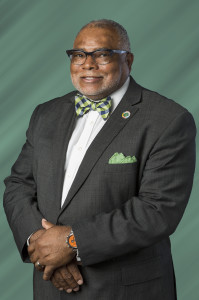 Carl Bentley says the customers always come first. With that in mind his first step is always to listen to the customer so S3 can offer the right people solutions, and he does it with great charisma.
As an executive vice president Carl is the executive lead for several branches.
With nearly 40 years of experience in management and information technology, his contributions have afforded S3 success in excellent customer service and marketing. That has been central part of the company's continued growth.
Before joining S3 in 1999, he served the City of Detroit as director of the Information Technology Services Department and previous to that was the vice president of the Telecommunication Services Division at Comerica Inc.
Carl is very involved in his local community, serving on the trustee board for Mariners Inn, a Detroit shelter and treatment center for homeless men. He also serves on the boards of Junior Achievement of Southeastern Michigan and the DAC (Detroit Athletic Club) Foundation Board.
Carl also led the S3 team in the 2013 Live Downtown Games, a competition between six companies that offer their employees incentives to move to downtown Detroit. He gave the executive bungee run a great effort.
He attended Wayne State University in Detroit.