Sveiki atvykę. Mes čia esame dėl jūsų.
Or.. Welcome. We Are Here For You.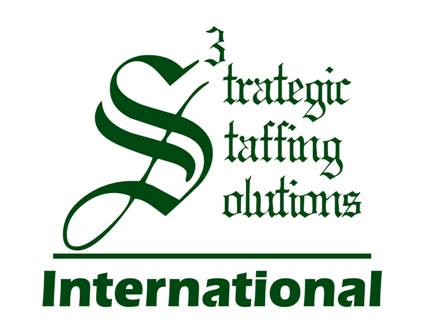 Strategic Staffing Solutions International (S3I) opened in 1999 as the European office and sister company of Strategic Staffing Solutions. MI. S3I provides services to customers in several European countries including the Czech Republic, Denmark, Estonia, Latvia, Poland, Russia, Slovakia, Sweden, and others in the Baltic and Nordic regions. It offers its customers system development services, information technology (IT) consulting and staffing services, and customized project solutions.
In the past four years, S3I has placed more than 1,800 professionals, and has repeatedly recognized as the "#1 Most Productive Professional Services" company in the Baltic region (revenue per employee) by the leading industry publication.
Learn more about Strategic Staffing Solutions International at their site.