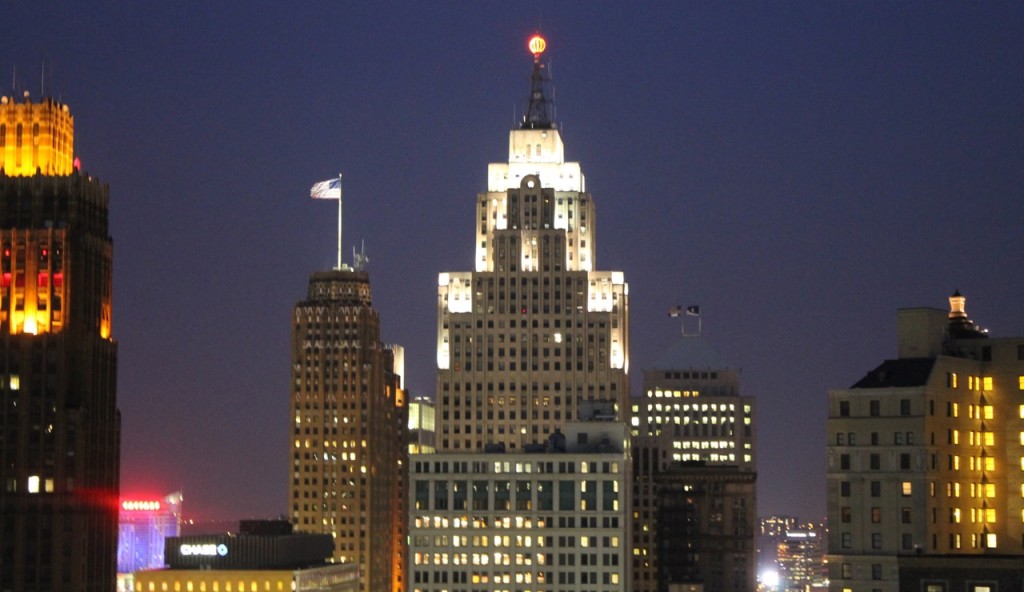 S3's largest branch, the Detroit Branch, is led by Jeff Nelson.
The Detroit branch, S3's largest with hundreds of direct reports, is an integral part of our quickly growing company whose reach touches more than 12 countries across the globe. The success of S3 proves that Detroit's a great place to do international business.
Here are some key facts about Detroit:
In 2010, there were 78,000 workers in the central business district and 136,000 in the greater Downtown, according to the Southeast Michigan Coalition of Governments (SEMCOG). With recent employment relocations and growth, Downtown workers are estimated at 85,000.
Detroit is becoming more attractive to businesses. Over the past few years many businesses have moved downtown and more are considering moving here, investing in new businesses or renovating buildings to create new retail or residential spaces. Major companies are also bringing their employees Downtown.
Detroit is becoming a technology hub. It is the only two-time winner on the top five list of fastest growing tech cities, according to the New York City tech job site Dice.com. Detroit was No. 5 on the list this year, with year-over-year growth of 10 percent in tech job listings. Detroit was No. 1 on the list in 2011. Back in 2011, Dice noted, "Detroit had more than 800 tech jobs posted on any given day, now it's more than 1,100.
Automation Alley, Michigan's largest technology association, ranked the greater Detroit region among the best for its strong record of students completing science, technology, engineering and math (STEM) degrees."
Annual salaries for Detroit-based tech pros are rising at above average rates, up 7 percent from last year to $76,515 on average.
Detroit is among one of the top five largest theater districts in the country in terms of seats. It is home to the elaborately designed Fox Theater, the second largest theater in the country after Radio City Music Hall, as well as the world's largest Masonic Temple.
Detroit has 30 art museums including the Detroit Institute of Arts, the fifth-largest fine arts museum in the United States and the Charles H. Wright Museum of African American History, the largest of its kind in the country.
The Detroit region has 18 professional, 21 community and 8 student/university live theaters including the restored Fox Theater in the City of Detroit.
Detroit experienced a 59 percent increase in the number of college-educated residents under the age of 35 in the last decade, according to a recent article in the New York Times. That's nearly 30 percent more than two-thirds of the nation's 51 largest cities. Artists, designers, entrepreneurs and other young professionals are taking advantage of low real estate prices and the growing career opportunities.
Companies are moving employees Downtown in record numbers and are encouraging them to live in Detroit. In July 2011, Strategic Staffing Solutions and two of its customers, Blue Cross Blue Shield of Michigan and DTE Energy, and three other downtown companies launched a five-year, more than $4 million "Live Downtown" program. The program provides cash incentives to employees who choose to move to Downtown Detroit.
Source: The Detroit Regional News Hub fact sheets