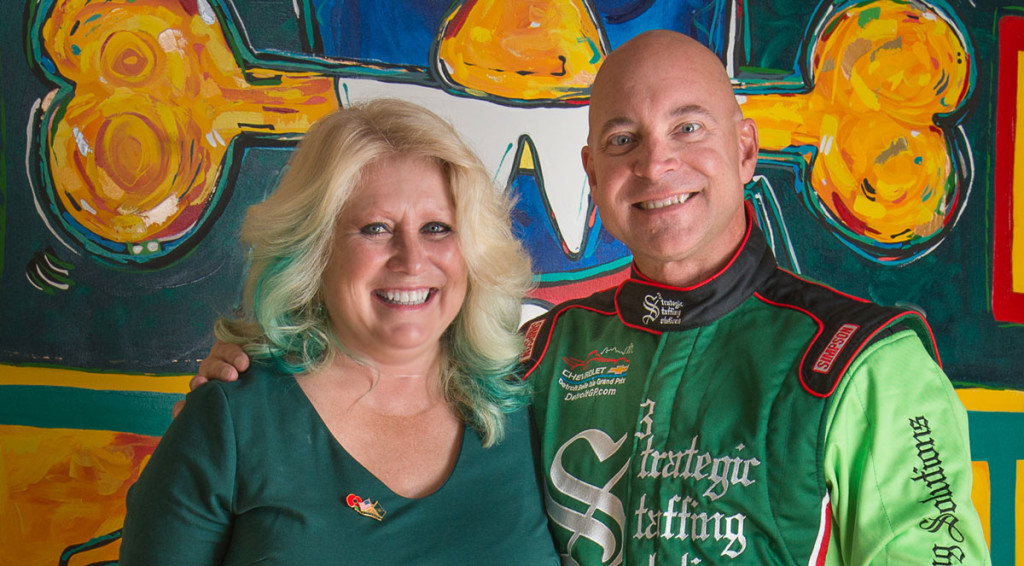 DETROIT, Mich. (December 14, 2016) – One of the Chevrolet Detroit Belle Isle Grand Prix's key partners will expand its presence around the event in 2017 as Strategic Staffing Solutions (S3) has announced that it will sponsor the "Green Hiring Machine" that will compete in the Stadium Super Truck (SST) Series races at the Grand Prix with a talented and accomplished local driver.
Strategic Staffing Solutions is literally making a jump in its activation to a strong on-track presence at next year's Grand Prix. S3 will sponsor the No. 3 truck that will compete in the popular SPEED Energy Stadium SUPER Truck Series presented by TRAXXAS races scheduled to take place at next year's Chevrolet Detroit Belle Isle Grand Prix, June 2-4, 2017.
With its signature S3 green design, the truck will compete in both SST races at the Grand Prix as the "Green Hiring Machine." The truck is bound to be a fan favorite when it jumps over ramps and launches as high as 20 feet in the air around the 2.3-mile Belle Isle street circuit.
"S3 is proud to have supported the Detroit Belle Isle Grand Prix since 2008 and we are excited to bring the Green Hiring Machine to the race to represent our global family of companies and to have built a relationship between the Grand Prix and the Michigan Humane Society," S3 CEO Cindy Pasky said.
Experienced local driver Aaron Bambach of Rochester Hills, Mich., will drive the S3 Green Hiring Machine truck at his hometown event. With 24 wins and 36 podium finishes over the last 20 years of competing in professional motorsports, Bambach also knows the Belle Isle track well. He's driven in the SST races at Detroit in each of the last three seasons, earning six top-five finishes at the Grand Prix over that time, including strong third- and fourth-place results in 2016.
"I've always loved racing at Belle Isle and have had a blast in the Stadium Super Trucks on the island the last three years," said Bambach, who also serves as Test Track Manager at the new M1 Concourse Facility in Pontiac, Mich. "It will be an honor to drive the new Green Hiring Machine truck for Strategic Staffing Solutions at the 2017 Grand Prix in Detroit. S3 has such a positive presence in the community and really does a lot to support this event so I'm very excited for the opportunity to represent them in our hometown race."
This partnership will also bring together S3's love of animals and the Grand Prix for the first time ever, as Bambach will partner with one of S3's largest charitable causes – the Michigan Humane Society (MHS). A pet lover himself, Bambach will help to promote MHS initiatives in the coming months as the driver of the S3 truck at the Grand Prix.
"In addition to his great talent as a racer, Aaron's love for animals mirrors ours at S3," Pasky said. "We're delighted to partner with him on something so special."
To learn more about S3, visit www.strategicstaff.com and for more information on the SST series, log on to www.stadiumsupertrucks.com. Tickets are currently on sale for the 2017 Chevrolet Detroit Belle Isle Grand Prix. Complimentary round-trip shuttle service to Belle Isle Park is included with every ticket. Fans can purchase tickets online at www.DetroitGP.com/tickets.
Low resolution photo for media below: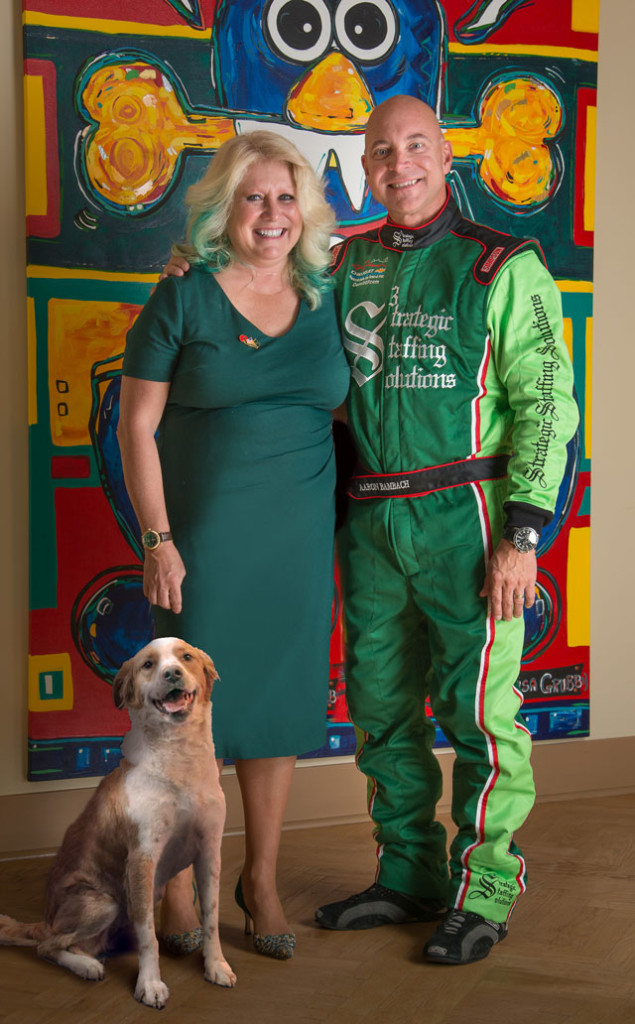 For a high resolution photo for media, click here (JPG, 1.3mb).