SkillBridge Internship Program
The S3 SkillBridge Internship Program provides service members with the opportunity to gain civilian work experience and bridge the gap between the end of their service and the start of a new career. S3 is a global IT staffing agency that partners with global customers to provide IT talent. The program is open to all, regardless of experience, and offers an exciting opportunity to start a new career in staffing, recruiting, and help others find a job.
Our Pledge to Military Veterans
At S3, we know that military veterans and their spouses are among the best and brightest thinkers. They adapt easily, build solid relationships, and have strong ethics. Above all, they are loyal.
It is in this spirit that Strategic Staffing Solutions pledges to continue hiring veterans and their spouses to play key roles within the S3 corporation and with its customers, and to continue our support of veteran-owned and service disabled veteran-owned businesses. S3 also pledges to continue a public leadership role in promoting the benefits of hiring veterans and their spouses. Toward the goal of helping more veterans successfully transition to the civilian workforce, we will continue to increase public awareness around veteran hiring, encourage our peers to hire veterans and spouses, and educate the staffing industry and its customers about the benefits of hiring veterans.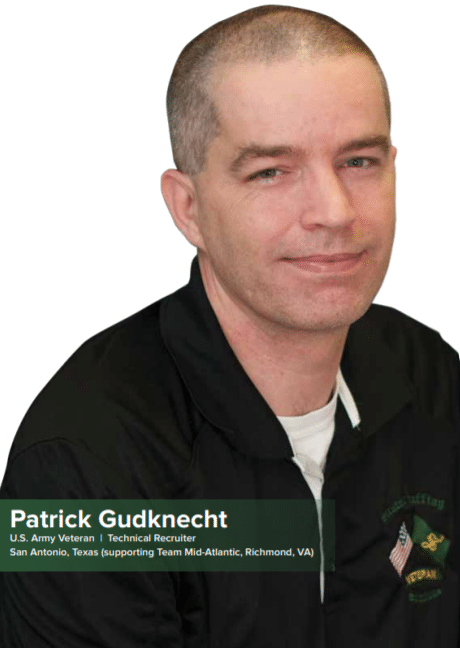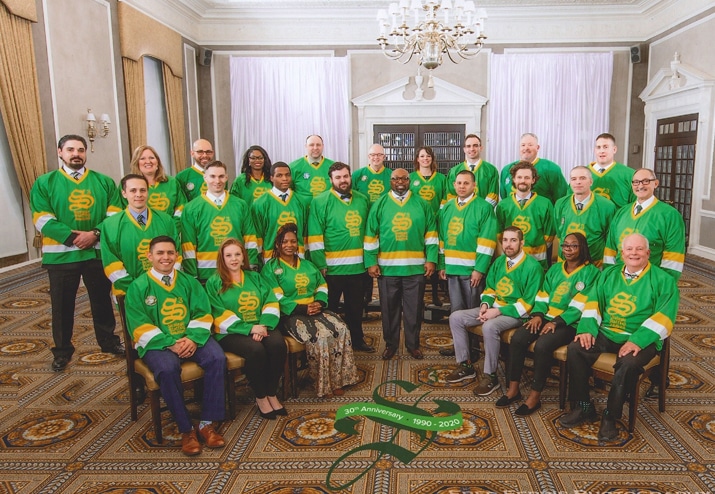 S3 Philosophy: Hire Character. Train Skill.
S3's Military Affiliation
S3 is proud that 59% of its employees claim military affiliation, whether it's active military, military veteran, military spouse, dependent or other affiliation.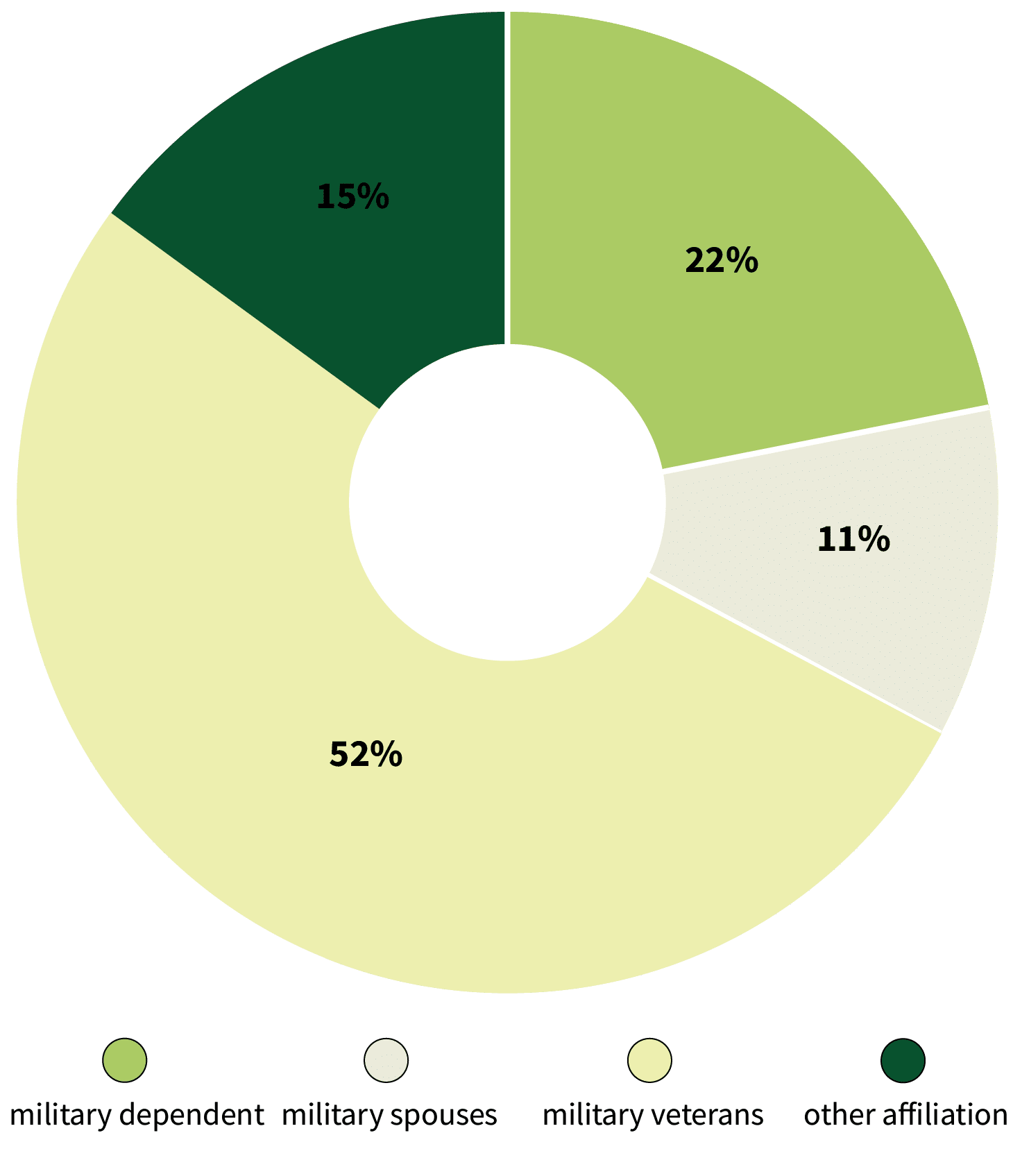 Officers & Enlisted Personnel
Military veterans and their families bring exceptional value to any job they do because they epitomize strong ethics, fortitude, loyalty and a sense of team.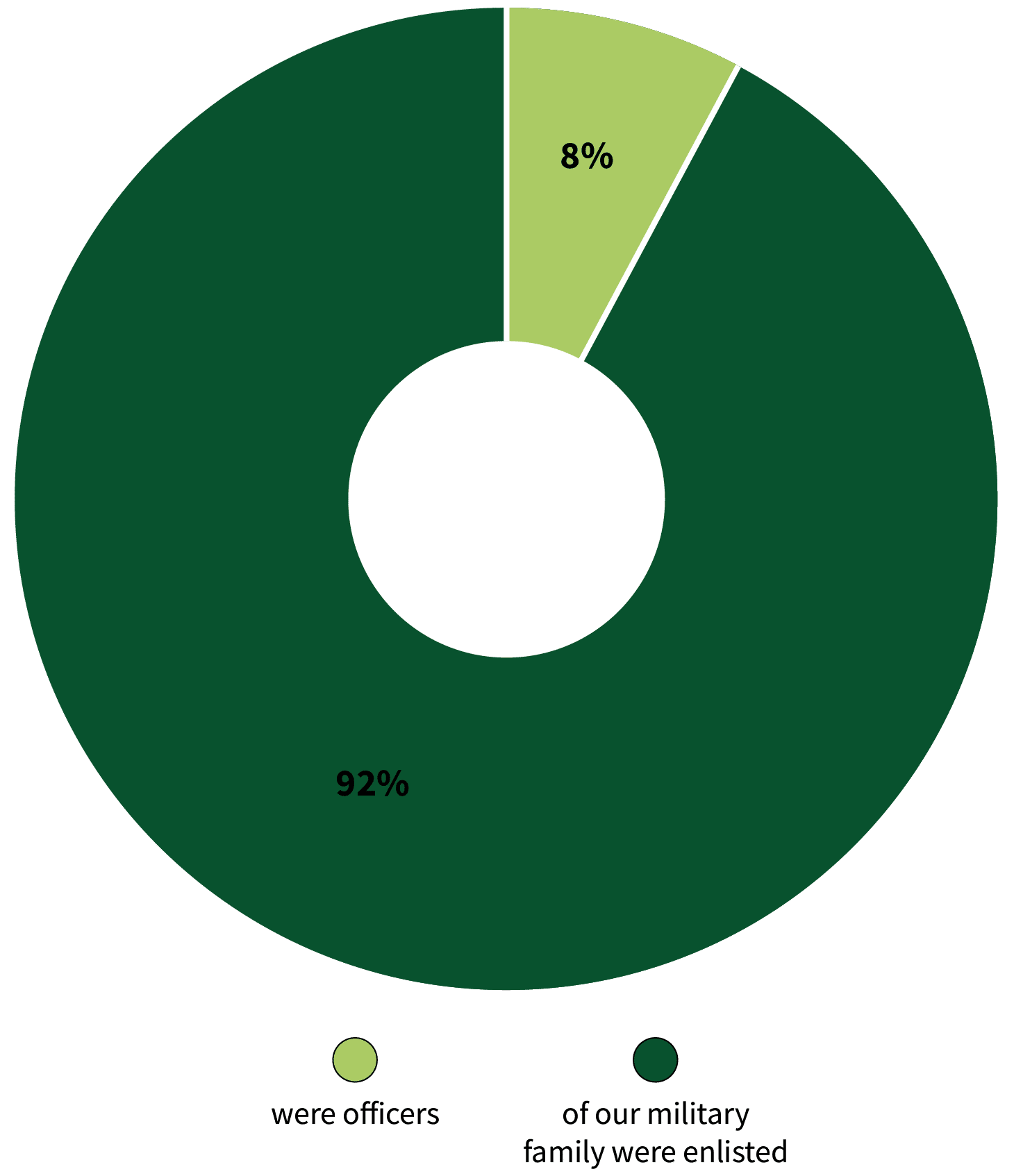 Military Branches
Every branch of the U.S. Military -- including National Guard and Reserves is proudly represented at S3.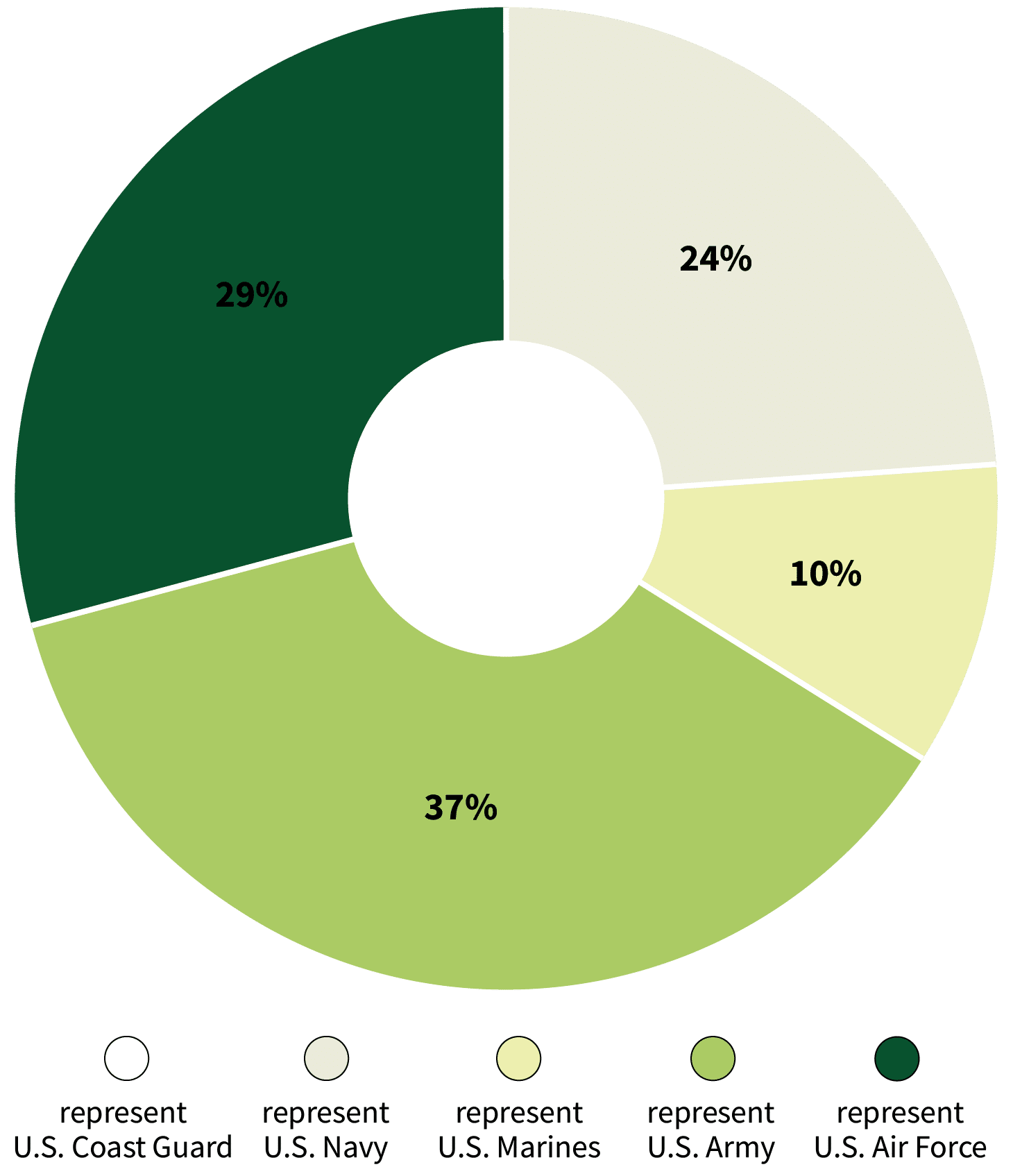 How S3 Achieved its Stellar Military Hiring Program
From a Concept...
Back in 2012 Col. Ken Huxley, vice president for talent acquisition and chief of staff, and Cindy Pasky, S3 founder and CEO, (a veteran and veteran spouse respectively), were discussing ways to recruit additional veterans into the company. They decided to create a dedicated sourcing team, primarily staffed by veterans.
S3's Military Sourcing team searches for candidates based on their skills, matching them to employers. They serve as a force multiplier for S3's recruiting team.
It's a promising career entry-level career opportunity for veterans because experience in the staffing and technology industries matters less than being motivated, dedicated and highly trainable - all attributes most veterans already possess.

To a Commitment...
So, in the spring of 2013, S3 officially launched its pilot sourcing team with a cadre of veterans, including Greg Williams, David Flores and Bryan Barber. The pilot was a huge success.
With opportunities for learning and advancement, and support from the corporate offices, sourcing team members are highly satisfied with S3 and boast a retention rate of nearly 100 percent through the end of June 2018.

To Further Growth & Success...
Five years later, sourcers have become a crucial part of S3's success. The current sourcing team at S3 consists of 23 sources, 83 percent of whom are military veterans. They are located in 15 cities across the U.S. They are a diverse group of men and women who have served in all branches of the military; some are currently serving in the Air National Guard and Army Reserve.
S3 sourcers support 35 recruiters in 25 markets from Atlanta, Charlotte and Houston, to Philadelphia, Richmond, St. Louis and Detroit. They participate in an annual sourcing summit in San Antonio dedicated to team building, training, idea exchange, and celebration of the role veterans play in the company's success.

And Producing Unmatched Results...
A team is only as successful as its players, and S3's sourcing team has demonstrated great initiative and success in contributing to more than 6,000 total hires since 2013, of which more than 800 were military veterans or military spouses.

Our Pledge to Military Veterans